Take Your First Step
Towards Your Career Transition Journey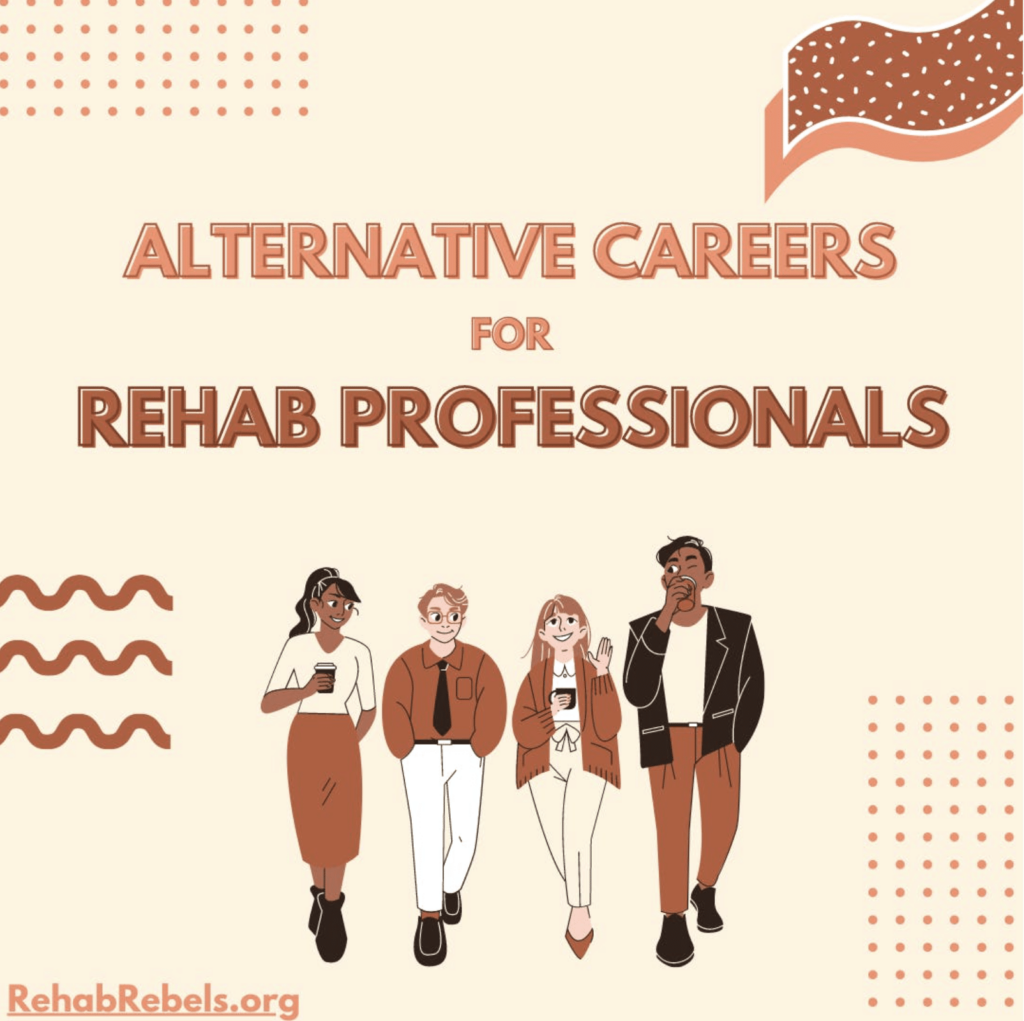 Join the Rehab Rebels Tribe! When you subscribe you'll receive FREE monthly updates, guest interview schedules, and Bonus Top 25 Alternative Careers list for Rehab Professionals 2022.
Check Out My Latest Podcasts
Don't wait! Tune into the Rehab Rebels podcast, designed exclusively for professionals like you who are eager to explore exciting opportunities beyond traditional rehabilitation settings.
Reiki, Hypnotherapy, and the power of mindset with Rayne Smyth PT 031

Subscribe on your favorite podcast directory to listen to Rayne Smyth going from Physical Therapist to Hypnotherapy Today's Guest Rayne Smyth, PT, Hypnotherapist This week I am chatting with Rayne Smyth about how she got into hypnotherapy. We talk about the power of mindset and surrounding yourself with a positive environment. She also shares with…

---

From Physical Therapist to Cornell MBA with Keith Liao DPT, MBA, Entrepreneur 030

Subscribe on your favorite podcast directory Today's Guest Keith Liao DPT, MBA, Entrepreneur Keith grew up in California, obtained an undergraduate degree in economics from UCLA, and then attended PT school in Boston. Additionally, he holds an MBA from Cornell University. He describes himself as a serial entrepreneur because he currently manages a climbing gym…

---

Is Owning a Pilates Cash Business Right for Me with Kateryna Bakay PT, OCS 029

Subscribe on your favorite podcast directory Today's Guest Kateryna Bakay PT, OCS "Physical therapy can be whatever you can build it to be. I think it's one of those fields that's not limited to only working in orthopedics or neuro and what not… It's actually a very interesting field." Kateryna Bakay is originally from Ukraine…

---