Subscribe on your favorite podcast directory
Today's Guest
"I built a community, and I feel like I'm the professional doing the work and giving to others; but, at the same time, I feel others have given me back a lot in the process, and that's what motivates me to keep going."

Angela Tobin went to the Ohio State University and graduated in May '22. In our interview, Angela shared that she learned about Occupational Therapy (OT) school randomly and wasn't sure about it, so she changed to Psychology, but in the end, she returned to OT.

Currently, her primary work is at the UNC School of Social Work, where she researches kinship families. She also runs a support group that meets twice a week, which she started three years ago while she was still a student for kinship families. Also, she is training in consulting within kinship care to provide information about kinship families and how we can support them.

In our conversation, Angela tells us how she got interested in this personal topic as she comes from a kinship family.

Angela realized that no one was doing anything related to Kinship Care in the OT field, so she thought outside the box and Googled kinship organizations in Ohio. She only found one, so she emailed them her idea, applied for a fellowship, and made a good connection to get help for her support group.
For Angela, mental health is the route of OT, but she also thinks that holistically we can serve populations and rethink what Occupational Therapy is. She fell in love with the OT philosophy because it can apply to anything offering a unique glance that comes through in the work OTs do.
Find Angela on Instagram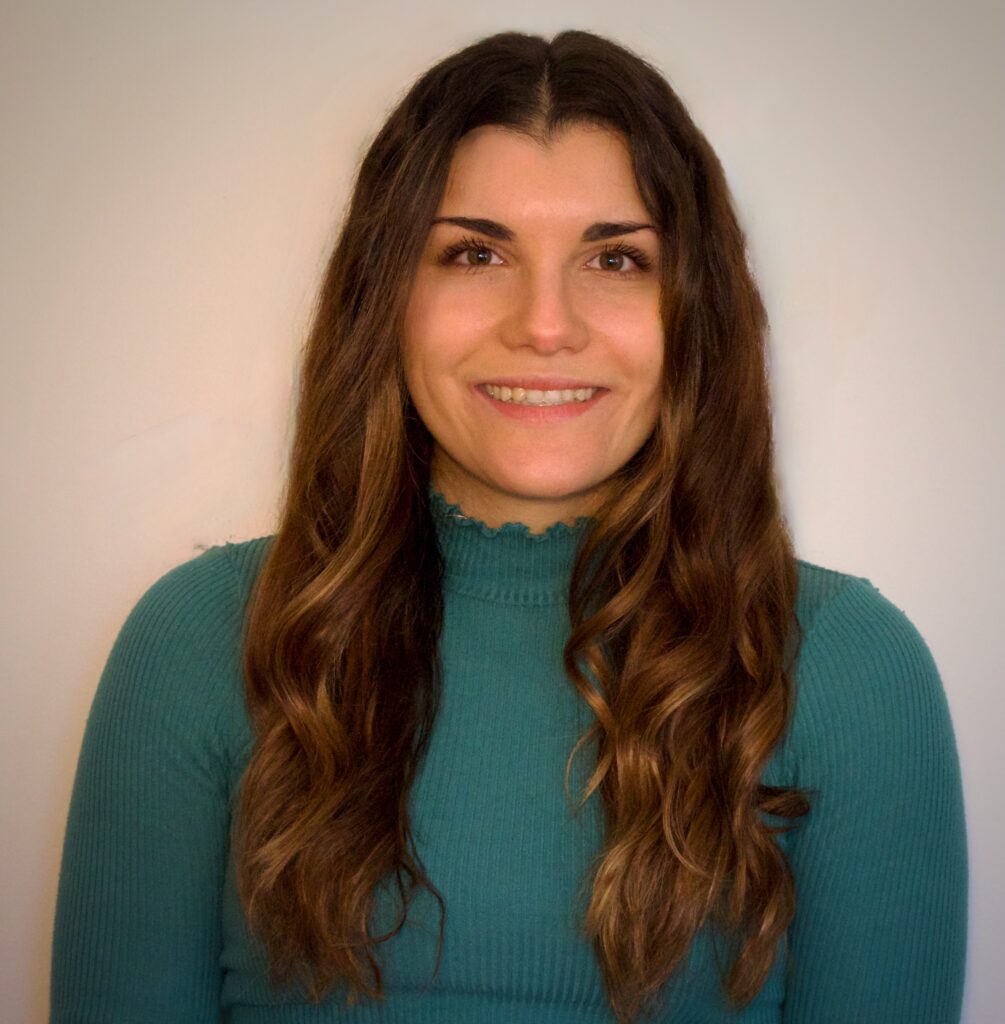 Episode Highlights
Adanias journey from new OTD grad to operating a state funded online kinship service while doing kinship research.
Tips for organizing a busy schedule and life.
Angela's Transition:
Bio:
Dr. Angela Tobin earned her Doctorate degree in Occupational Therapy from The Ohio State University in June of 2022. From personal and professional experiences, she has become an expert in the area of kinship care. At the height of the COVID-19 pandemic while still a graduate student, she founded Kinship Caregivers Connect, an online support group for grandparents raising grandchildren and other kinship caregivers in Ohio. Kinship Caregivers Connect has continued for almost 3 years, where Angela leads twice-weekly meetings, and has garnered state-level funding for the group. She also works full-time as a research associate at the University of Chapel Hill North Carolina on a team conducting research projects aimed at building equitable , evidence-based supports for kinship caregivers. In addition, following in line with her doctoral capstone project, Dr. Tobin develops and leads trainings around understanding and supporting kinship families for interdisciplinary professionals and organizations.
What caused you to make this alternative career shift?
Since I never officially practiced as an occupational therapist, I didn't necessarily fully make a career shift. However, what I did do is grasp every opportunity as an OT student to find and follow my unique passion. I never knew quite where I would end up, but just focused on the next step that felt in line with my strengths and passions. With kinship care being in my own family, I always knew this was a population I would like to support in some way. In pursuing occupational therapy with a background in educational psychology, I had always had the goal to work in a mental health related field. When my first opportunity came up to apply for a grant as a student, I took it and went full force in building a support group from scratch. From there I was very strategic in aligning everything to kinship care in some way, including my capstone project. Really I just kept putting one foot in front of another, with the support of mentors, and have ended up taking a completely nontraditional path. However, going into occupational therapy, I always expected to be nontraditional. And I am so lucky to say that I absolutely love what i do every day. I loved that I have built a unique path for myself.
What is your desired transformation(s) from this alternative journey?
I always love learning and growing and never feeling "stuck" in one job. Having a few different jobs to switch between- all while working remotely – keeps me excited and refreshed. As a self-employed support group leader, I love the freedom of creating a vision and executing it to fruition, on my own terms and timeline. I consider myself a creative, and enjoy telling the story of our group and providing resources through our website. I deeply value building communities and relationships, and that is exactly what I am able to do as a support group leader. I truly feel that working with kinship caregivers has given me more than I can ever give back to the world.
In addition, I greatly enjoy the experience of working on a team, and conducting research as I am a natural question-asker and problem-solver. I hope to always continue learning and growing, and amplifying the issue of kinship care. I have been stretched so much through applying to large grants and carrying out a variety of different studies, and i think the best growth is in taking new tasks head on, eager to adapt and learn.
The feeling of not really feeling like I've worked a day in my life – even when I worked two to three jobs while being a student– is my personal transformation and I hope to keep that feeling going as long as possible
The action of providing necessary supports and advocating on necessary social justice issues is the societal transformation I hope to be a part of and give my life work to.
What has been your biggest struggle with this alternative career and life path?
My biggest struggle is finding a work-life balance. As an organizational leader for the support group, all the contract deliverable and details fall on me, so I really have to be vigilant about staying on top of everything. I am in a phase of saying "yes" to exciting opportunities as they come my way. I have made the time for everything since I love the work and see it all as a pathway forward. I have gotten much better about transitioning from the student mindset to the professional mindset and charging equitably for services that I provide. But i definitely have long and sometimes stressful weeks.
It is also challenging feeling like a lone wolf at times, being so far out of the traditional OT path from before I even graduated with my degree. However, I am being more intentional about building in mentors and supports within my work. Mentors have allowed me to imagine opportunities larger than what I could see myself.
What was at stake if you didn't take the risk of pursuing this alternative career?
Everything, really. Literally how I spend every minute of my work day would have been at stake.
I would have likely been working in a school setting as an OT, which I don't think would have been the best fit for me. I really enjoy being able to work from home and now can easily move to new places, which will be the case since my husband got into medical school. I have the freedom to switch between different tasks throughout the day and can have flexible hours with breaks where i need it. I also get to work in a highly interdisciplinary setting and learn from those in other professions such as social work and education, while advocating for occupational therapy. Most importantly, I get to connect with kinship caregivers on almost a daily basis and truly feel a part of a community. In all of this I have not only found passion and purpose, but truly great joy.
Resources
Ohio State Occupational Therapy Doctorate (OTD) Program
Ohio Kinship Caregivers Connect Support Group
Ohio Grandparent Kinship Caregiver Coalition
Ohio Statewide Family Engagement Center
Angela's Ted Talk starts at 41 minutes and 40 seconds
Book – The Body Keeps Score
Rate, Review, & Subscribe
If you found this podcast helpful, please consider rating and reviewing my show! This helps me support more people just like you!

Rehab Rebels is an Amazon Associate Affiliate. Affiliate links allow you to both conveniently find the items mentioned and support Rehab Rebels at no additional cost to you.