Subscribe on your favorite podcast directory
Today's Guest
Keith Liao DPT, MBA, Entrepreneur
Keith grew up in California, obtained an undergraduate degree in economics from UCLA, and then attended PT school in Boston. Additionally, he holds an MBA from Cornell University. He describes himself as a serial entrepreneur because he currently manages a climbing gym that he started remotely. He also works as a contract consultant at a consulting firm and is the founder of Aedify, an education startup.
In this episode, Keith shares how he majored in economics and accounting during his undergraduate studies, indicating his business-oriented mindset. After completing PT school, he decided to explore different regions of the United States as a traveling physical therapist with the goal of finding a location to open his own clinic.
He practiced for approximately three years but didn't feel inspired. The workload was excessive, and the financial returns were inadequate. Consequently, he began exploring alternative options and eventually pursued an MBA. With the assistance of an MBA admissions consultant, Keith successfully gained admission to a top MBA program at Cornell University. During the program, he even secured a three-month paid internship with the National Park Service, which was an enticing opportunity despite being the lowest paid internship.
After graduating, Keith accepted a federal consulting position with Booz Allen Hamilton, working alongside the National Park Service team. He relocated to Denver but had to return to Cornell when the COVID-19 pandemic hit, as remote work was possible. It was during this time that he identified the chance to establish his own climbing gym Cayuga Climbs.
During our conversation, Keith reveals how he and his wife personally drilled every hole in the climbing walls, resulting in significant cost savings. As the gym gradually became self-sufficient with the assistance of a general manager, Keith found himself with more free time. He subsequently discovered a consulting job at Potrero Group, a boutique firm seeking a contract consultant. This opportunity aligned perfectly with his previous consulting experience for the National Park Service and matched Keith's aspirations.
Keith's journey didn't end there. He transitioned from being a physical therapist to his current roles as a gym owner, consultant, and business owner at Aedify. He believes that his skills as a physical therapist, including problem-solving and evidence-based thinking, have proven invaluable in his new career path. These skills enable him to assess problems and provide recommendations to clients, mirroring his approach with patients.
Keith's personal Website (If reaching out to Keith, mention you heard about him at Rehab Rebels 🙂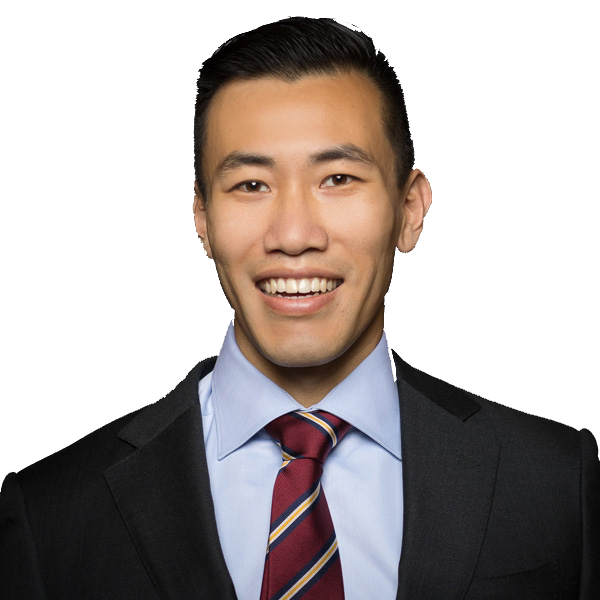 Episode Highlights
MBA application tips
Being a local business owner
Hiring management for your business
How PT skills translate well to business and consulting
Join the Rehab Rebels Tribe!
Subscribe for a FREE private Facebook group, monthly progress updates with guest schedules, actionable content, and
a bonus of Top 25 Alternative Careers for Rehab Professionals.
Keith Liao's Transition:
Bio:
Keith obtained his Doctorate in Physical Therapy from MGH Institute of Health Professions in 2014 and then practiced as a physical therapist for four years, in outpatient, acute care, and home health settings. Dr. Liao then earned his MBA from Cornell University with a merit scholarship and a focus on sustainability. Upon graduating, Keith took a job as a management consultant at Booz Allen Hamilton. After consulting for two years, Keithstruck out on his own and opened a rock climbing gym in Ithaca, NY. In addition to managing the gym, Keith now teaches data analytics to business professionals (including a course for the Masters of Health Administration program at Cornell), is the CEO and Co-Founder of Aedify, an educational gaming company, and works part-time as a public lands management consultant with Potrero Group.
What caused you to make this alternative career shift?
Lack of career progression in PT
Frustration with healthcare system
Not seeing viability of opening a PT clinic without being a PT mill
Wanting to branch out and make a larger impact
What is your desired transformation(s) from this alternative journey?
Not being stuck in the small PT bubble and having the status/position and ability to make a large impact on the world.
What has been your biggest struggle with this alternative career and life path?
I actually did like PT and was/am very good at it; I was also a career changer into PT in the first place. I overcame this by taking on impactful jobs after my MBA that pay much more than PT and is honestly much more relaxed (I make more working from home than I will ever as a PT).
Applying to MBA programs and learning the MBA culture was difficult – very different from PT. School is not education focused – it is networking focused. I was rejected by all MBA programs initially, not realizing that a high standardized test score won't help and that people outside of PT don't value the DPT. Eventually I got into a good school and the MBA program helped with me learning the culture, although it was just time – needed about 2 years after my MBA for people to see me as an experienced business person.
What was at stake if you didn't take the risk of pursuing this alternative career?
At the time, just my own happiness, although it wasn't that I was particularly unhappy – just not satisfied and couldn't see the situation improving. I couldn't see myself staying in PT for 20+ years so I figured I might as well move fast and make a change asap.
Resources:
RR 025: From Physical Therapists to Associate Product Manager and Patient Engagement with Adam Whitman DPT
Linkedin – National Parks Business Plan Internship Alumni
Cayuga Climbs (A climbing gym)
Rate, Review, & Subscribe
If you found this podcast helpful, consider reviewing the show! This helps spread the work and support others just like you!