Subscribe on your favorite podcast directory
Today's Guest
"If I had even some passion and desire to make a difference and nobody else was already doing it, then by golly. Who better to do it than me? And I don't think I was ever encouraged to take this kind of path in my life. And so it was a huge, scary thing for me to become a business owner."
Meredith Castin graduated from the University of St. Augustine, San Marcos, in 2010. Nowadays, she runs the Non-Clinical PT, which she describes as an educational resource for people who want to find guidance, community inspiration, resources, and support in going from direct patient care to non-clinical careers. She also has a Facebook group called "Non-Clinical Networking and Jobs for Rehab Professionals."
In this episode, Meredith tells us how she first started working as a graphic and web designer but didn't like sitting behind a computer all day. She tells us how she went to a company party and got hurt after trying to do some gymnastics and got sent to PT, and that's when she discovered the PT career path.
After graduating from PT school, she had a great first job in the hospital setting. After a year, she went into private practice and worked part-time at one place and part-time in another area, and even though she got swamped and liked it, she didn't love it.
In our conversation, Meredith tells us how she would feel so tired from work at the end of the day that she just felt so depleted by the job. The straw that broke the camel's back for her was when a VIP patient she was treating at a hospital in San Diego tore off a gait belt and chucked it hard at her face. That's when she realized she couldn't do this for the rest of her career.
Meredith also shared how anxiety was getting the best of her, and she felt she was hitting rock bottom with her mental health. That's when she started writing a blog for new PTs, and things began to change. She never saw herself as a writer, but that launched her non-clinical career in many ways. Soon after that, she was running an entire website, hiring writers, onboarding them, coaching people, and that's when the Non-Clinical PT was born.
For Meredith, everything comes down to passion, believing in yourself, and just doing it already; stop talking about it and just freaking do it.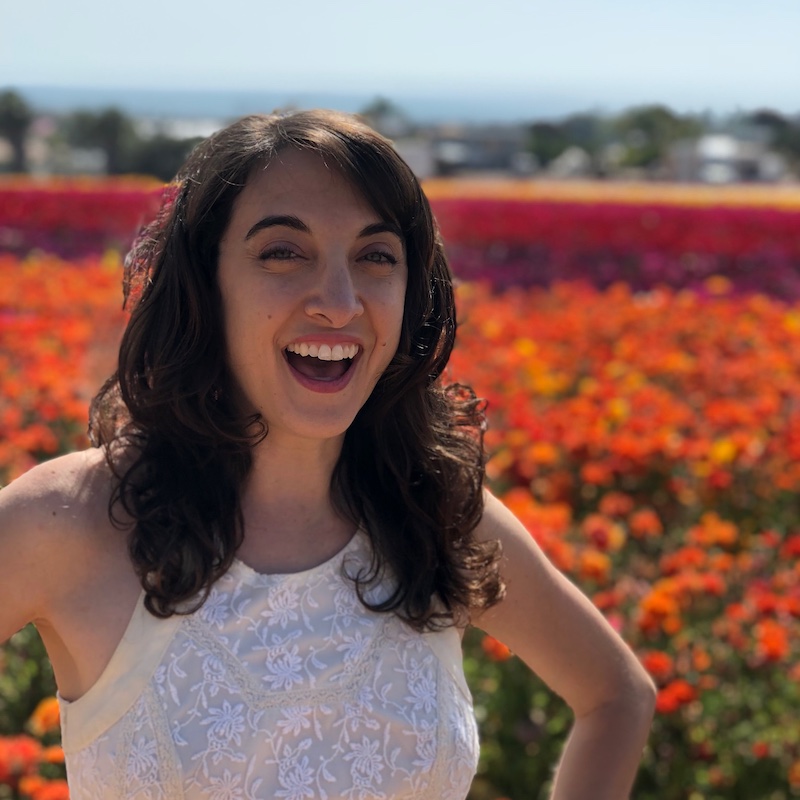 Episode Highlights
Pain points of the Rehab Profession Industry
Mental health as a healthcare employee and making career transitions
Guides to making career and life transitions
Join the Rehab Rebels Tribe!
Subscribe for a FREE private Facebook group, monthly progress updates with guest schedules, actionable content, and
a bonus of Top 25 Alternative Careers for Rehab Professionals.
Meredith Castin's Transition:
Bio:
Meredith Castin is the founder and CEO of The Non-Clinical PT, the #1 resource for physical, occupational, and speech therapy professionals pursuing non-clinical careers. After graduating from PT school in 2010, Meredith worked clinically for 5 years before moving into a non-clinical career in content management and publication. She created The Non-Clinical PT in 2017, in response to other clinicians seeking mentorship as the sought to leave direct patient care. The mission of The Non-Clinical PT is to provide guidance, hope, and community to those seeking non-traditional therapy careers.
What caused you to make this alternative career shift?
I was miserable in patient care and felt like I'd lose my mind if I had to treat til I was 65.
What is your desired transformation(s) from this alternative journey?
To inspire others to take a leap of faith. Too many clinicians are mired in debt and feel stuck in their careers because they can't imagine what else they'd do that would pay the bills. I want to bring hope, guidance, and community to the process of walking the road less traveled!
What has been your biggest struggle with this alternative career and life path?
Initially, there was NO guidance out there. I had to literally become the thing I wish I had. I'm not naturally inclined toward tech, and I was not raised in a way to embrace entrepreneurship or earning money. I've also had to make peace with the idea that's it's OK to want to make good money while still helping people.
What was at stake if you didn't take the risk of pursuing this alternative career?
I would be stuck spending the next 30 years in a career that left me mentally and physically drained—and it barely paid the bills in the high cost of living city where I lived at the time.
Resources:
Facebook Group – Non-Clinical Networking & Jobs for Rehab (PT, OT, SLP) Professionals
Rehab Liaison – RR 023: From COTA to Clinical Liaison with Olivia Chenworth-Pugh
Online Marketing Made Easy by Amy Porterfield Podcast
Non-Clinical PT Flagship Course: Non-Clinical 101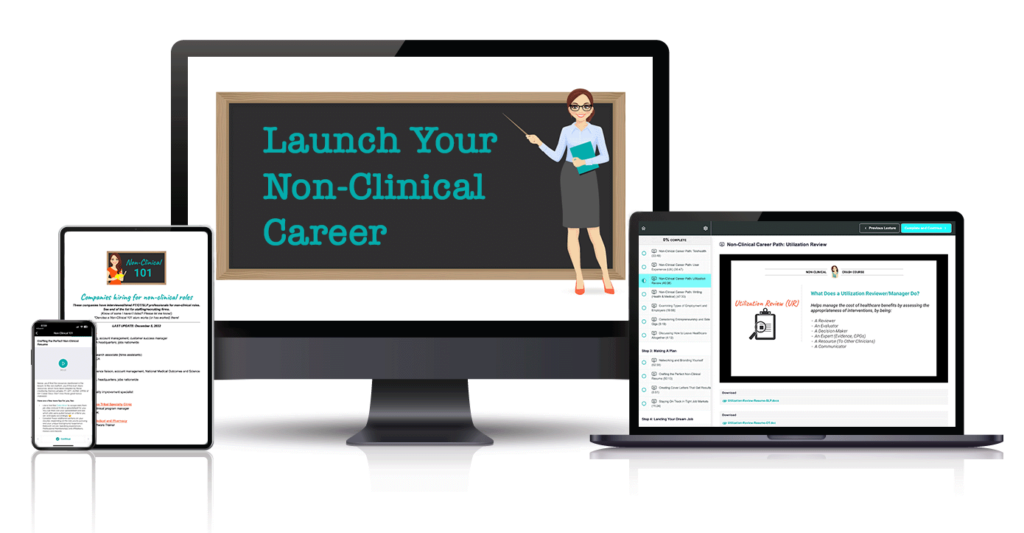 Meredith has years of experience serving clients to land Non-Clinical Careers. She has put everything she knows into her flagship course to guide you to landing your Non-Clinical Career.
Features of the course:
Life, career, and values assessments
Overview of 25 non-clinical career paths and how to get there
Worksheets, templates, and reference materials
Over 1700 students have enrolled
Lifetime access to the course content, non-clinical student group, and more
Rehab Rebels receive 20% off this flagship course.
Episode interviewing Meredith coming soon 🙂
Books:
Rate, Review, & Subscribe
If you found this podcast helpful, please consider rating and reviewing my show! This helps me support more people just like you!

Rehab Rebels is an Amazon Associate Affiliate. Affiliate links allow you to both conveniently find the items mentioned and support Rehab Rebels at no additional cost to you.