Subscribe on your favorite podcast directory
Today's Guest
"There's this culture of understanding that transitioning is acceptable and even expected depending on the job type. So, get a job, any job, that's the hardest part. Then, a year later, get into a healthcare tech job because it will be easier to get in because you've demonstrated competence in this position."
Adam Whitman is a PT that grew up in Indiana, where he went to a small school and got a degree in psychology. While planning his path, Adam decided he wanted to go either to the military special forces, the FBI, or something related. While searching for a job, he started working in a hospital in the Central Service Department right down the hall from the PT department. After watching a woman learn to walk again, he discovered his passion for PT. He later returned to the same school to get a PTA degree to get his PT degree from Indiana University.
In this episode, Adam shares his journey from physical therapy to product management at MedBridge, a healthcare technology company. Adam tells us how he experienced severe burnout as a physical therapist, but instead of giving up, he pursued a career in software engineering. However, he soon realized it wasn't the right fit for him and discovered his true calling as a product manager at MedBridge.
He also shared with us how he thinks the soft skills of healthcare providers have great value and how they can be applied to any other job or position.
In our conversation, Adam tells us about his long-term goal of becoming a public speaker and educating coaches and athletes on better training practices. He also encourages listeners or anybody experiencing burnout from their current job not to let the sunk cost fallacy hold them back from making a change if they are unhappy in their current careers.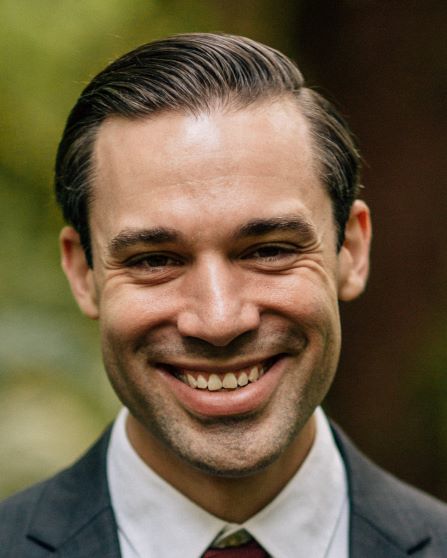 Episode Highlights
Discuss alternative carriers in Software engineering and Health Tech
Tips for landing these kinds of jobs
Rehab Professionals have a great jumping point into any career. Don't let the sunk cost fallacy, sacrificed time and resources, prevent you from making a positive career and life change.
Join the Rehab Rebels Tribe!
Subscribe for a FREE private Facebook group, monthly progress updates with guest schedules, actionable content, and
a bonus of Top 25 Alternative Careers for Rehab Professionals.
Adam Whitmans's Transition:
Bio:
Adam is a physical therapist turned product manager, podcaster, and public speaker. He began his studies in college with a degree in Psychology and minors in Sociology and Philosophy at the University of St. Francis in Indiana. After his undergraduate studies were finished, he decided to change trajectory to go towards the world of physical therapy. He returned to the University of St. Francis to get an Associate's Degree becoming a physical therapist's assistant.
Shortly, after the associates he was accepted into Indiana University's Doctor of Physical Therapy program. After 12-years in physical therapy, several things had become clear to him: 1) He was beginning to burn out as so many medical professionals do for several reasons. 2) Orthopedics was severely lacking in advancement of diagnostics. Far too much of the diagnostic work was tied to a sign and/or symptom of a problem as opposed to rooting out the source of the problem. Much of his work with patients was handling surgeries that were not always necessary, unpacking myths about why something may hurt, and teaching basic biomechanics to help a patient really understand how movement works. This was exhaustive and presented plenty of barriers to success (see point number 1). 3) It turns out it is incredibly difficult to pay off the student loans it took to become a physical therapist with the salary of a physical therapist (see point 1 again).
He left clinical practice as his primary job in 2020. Adam still loved working with the human body, and as a result kept a side business where he supplied concierge physical therapy and movement correction for athletes in the NFL. He also provided consultation services for people seeking information about where they should be looking for help with orthopedic aches and pains. However, he ended up with a new mission in life. He closed his business and entered Hack Reactor's software engineering immersive with the goal of trying to use software to improve biomechanical diagnosis in orthopedics that goes beyond just looking at a picture and seeing a torn *BLANK* or broken *BLANK*. He wants to prevent the torn or broken *BLANK* from happening in the first place.
Over the past several years, he has also discovered an extreme passion for public speaking, especially if it is related to education about the human body in any way. However, he is always on-board with speaking on anything in general whether it is face-to-face or in front of large audiences.
What caused you to make this alternative career shift?
A combination of personal burnout and watching the orthopedics wing of medicine failing to improve patient outcomes.
What is your desired transformation(s) from this alternative journey?
My long-term goal is to reach financial independence and become a public speaker/educator for free for any and all who could benefit from what I can offer.
What has been your biggest struggle with this alternative career and life path?
The transition was incredibly difficult, harder even than the doctorate program. It was grueling and forced my wife to support us both. Overcoming it came down to one thing: grit. The transition HAD to happen for the health of my family and myself, so failure to complete the transition simply wasn't an option.
What was at stake if you didn't take the risk of pursuing this alternative career?
My marriage was guaranteed to end, and my wife is the most incredible person I know. I simply could not continue to ruin such a wonderful person.
Resources
Indiana University, Purdue University, Indianapolis – Health Professions
RR 016: How Physical Therapist Justine Prestifilippo DPT transitioned to becoming a Librarian – Rehab Rebels
Non-Clinical PT Spotlight: Associate Product Manager Adam Whitman
RR 011: Why the state of America drove DPT, Michael Leavitt, to teach PT in Scotland and how he did it!
Upcoming Episodes with:
Meredith Castin DPT: Episode 027
Kateryna Bakay DPT: Episode 029
Tanner Welsch Interview On Nerd Health Podcast with Adam Whitman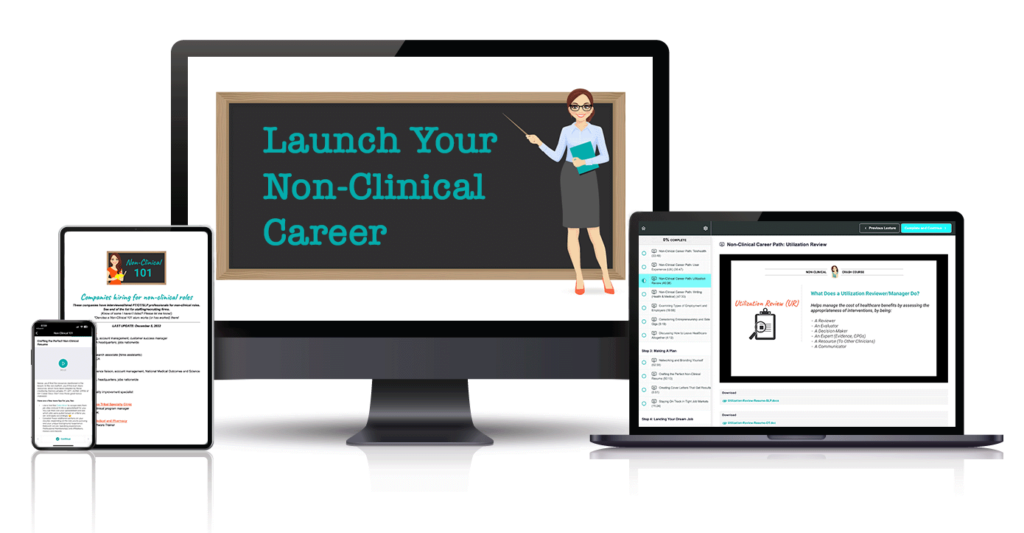 Meredith has years of experience serving clients to land Non-Clinical Careers. She has put everything she knows into her flagship course to guide you to landing your Non-Clinical Career.
Features of the course:
Life, career, and values assessments
Overview of 25 non-clinical career paths and how to get there
Worksheets, templates, and reference materials
Over 1700 students have enrolled
Lifetime access to the course content, non-clinical student group, and more
Rehab Rebels receive 20% off this flagship course.
Episode interviewing Meredith coming soon 🙂
Rate, Review, & Subscribe
If you found this podcast helpful, please consider rating and reviewing my show! This helps me support more people just like you!

Rehab Rebels is an Amazon Associate Affiliate. Affiliate links allow you to both conveniently find the items mentioned and support Rehab Rebels at no additional cost to you.