Subscribe on your favorite podcast directory
Today's Guest
"If you can increase the time you take to deepen your relationship with your body and the land you're on, there is always insight that will unfold."
Jaisa Sulit is a second-generation Filipino Canadian born and raised in Toronto. She attended the University of Toronto, where she got her bachelor's in Physical Education and Health Education and then a Master's in OT.
In our conversation, she shared with us how she got into neuro-rehab after graduating and worked predominantly with stroke patients. To this day, working with neuroplasticity inspires her with all the potential for healing growth physically, emotionally, and mentally.
Jaisa tells us how, back in her twenties, neuroplasticity gave her the hope of change she needed because she was at a point where she did not like herself. So, she asked the universe for a change, and two days later, she had a deadly motorcycle accident that changed her life forever.
And so that's when her healing journey started. Up to this point, she wasn't happy with her life. Before the accident, she left OT, worked as a junior teacher, returned to OT, and was about to change to become a lawyer.
Jaisa tells us how she started her rehab process and progressed well in the first year but felt she was nowhere near where she thought she would be. She got depressed and anxious, and that's when she discovered an eight-week mindfulness stress reduction program that showed her how to live with pain and disability and cope with stress.
For the first time, she was aware of herself, her thoughts, her patterns, and how she lacked self-acceptance. In this episode, Jaisa tells us how she started a new relationship with herself with compassion and self-respect and felt the need to share this with everybody.
"Compassion is the acknowledgment of suffering and the desire to alleviate it."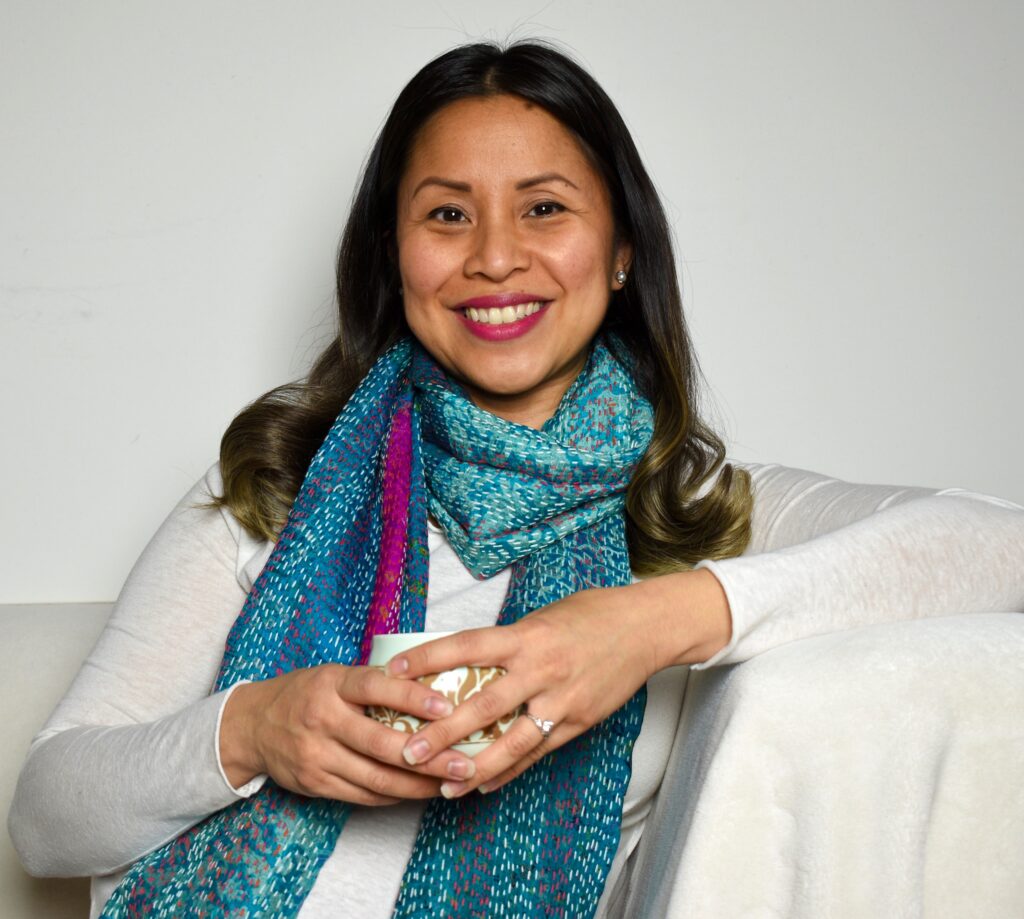 Episode Highlights
What is Mindfulness and Self-Compassion
How can Mindfulness and Self-Compassion help me
A mini Mindfulness and Self-Compassion guided practice
Jaisa Sulit's Transition:
Bio:
Jaisa Sulit, her partner TJ Lim, and their son Jasper gratefully live together in Tkaronto, which is on the territory of the Mississaugas of the Credit, the Anishnabeg, the Chippewa, the Haudenosaunee and the Wendat peoples. Tkaronto is also home to a diversity of First Nations, Inuit and Metis peoples.
Jaisa is the only child of Jaime Sulit and Luisa Baello who are both from the islands colonially known as the Philippines. Jaisa acknowledges her privileges as an immigrant-settler and is humbly learning how to integrate acts of reconciliation into the daily lives of her family.
Jaisa worked as a neuro-rehab occupational therapist for five years until she sustained a spinal cord injury in a motorcycle accident. This put her on the inward journey where she discovered parts of herself waiting to be held. As such, Jaisa went on to become a practitioner of medical qigong, reiki, Chinese Shamanic Medicine and a teacher of the Mindful Self-Compassion and Mindfulness Based Stress Reduction curriculums. In 2018, she published an Amazon bestselling book "Purpose in Paralysis: From Chronic Pain to Universal Gain" which tells the story of how Jaisa learned to walk and stand in her truth.
Since Jasper's birth in 2020, Jaisa has been focusing full time on motherhood, respecting Jasper as her co-researcher in the learning of life here on Mother Earth. Until she returns to work full time this fall, Jaisa will be continuing to learn how to meet her own needs in the ways that she meets her son's.
What caused you to make this alternative career shift?
An motorcycle accident leading to a spinal cord injury
What is your desired transformation(s) from this alternative journey?
Continued greater embodiment of this life
What has been your biggest struggle with this alternative career and life path?
Marketing myself and charging rates/fees that honor my time and experience
What was at stake if you didn't take the risk of pursuing this alternative career?
Feeling unfulfilled
Resources
UMass – Eight Week Mindfulness Based Stress Reduction Program
Krame Center – 8 Week Mindful Self-Compassion Course
Canadian Adaptive Climbing Society
Wilfrid Laurier University – Mindful Self-Compassion Course
Books:
Research Is Ceremony: Indigenous Research Methods
Rate, Review, & Subscribe
If you found this podcast helpful, please consider rating and reviewing my show! This helps me support more people just like you!

Rehab Rebels is an Amazon Associate Affiliate. Affiliate links allow you to both conveniently find the items mentioned and support Rehab Rebels at no additional cost to you.