Subscribe on your favorite podcast directory to listen to Rachel Archambault becoming an SLP Program Specialist, and advocating for trauma-informed care
Today's Guest
Rachel Archambault, PTSD, SLP
Ever dealt with a traumatic experience and wondered how to respond? Join our guest, Rachel Archambault, a Speech Language Pathologist and Program Specialist, as we explore the world of trauma-informed care. Rachel narrates her career transition in therapy and how a life-changing event at Marjorie Stoneman Douglas High School redefined her approach in this field.
Rachel is sharing how the trauma she experienced helped her discover her purpose in life. She realized she was not interested in the therapy side or the monotony of being a SLP. However, now, as a program specialist, she doesn't feel like she needs to be in treatment and she gets to present trauma-informed care to all of her district, especially the SLPs that she supports and advocates for.
In this episode, we are going to learn about what trauma-informed care is and its importance as rehab professionals, practical ways to manage stress and trauma, and how therapy can be a rock during tumultuous times.
A significant part of the discussion revolves around trauma-informed communication. Rachel believes in the power of language and the impact it can have on those who have experienced trauma. She discusses the need for professionals to be mindful of their language, encouraging them to shift their mindset from asking 'What's wrong with you?' to 'What happened to you?'.
"Our culture is uncomfortable with any other feelings than happiness. And some of the phrases we use to comfort others are completely inappropriate in the moment"
Do you want to chat more about this topic?
Rachel and I would love to continue this conversation with you over on Instagram.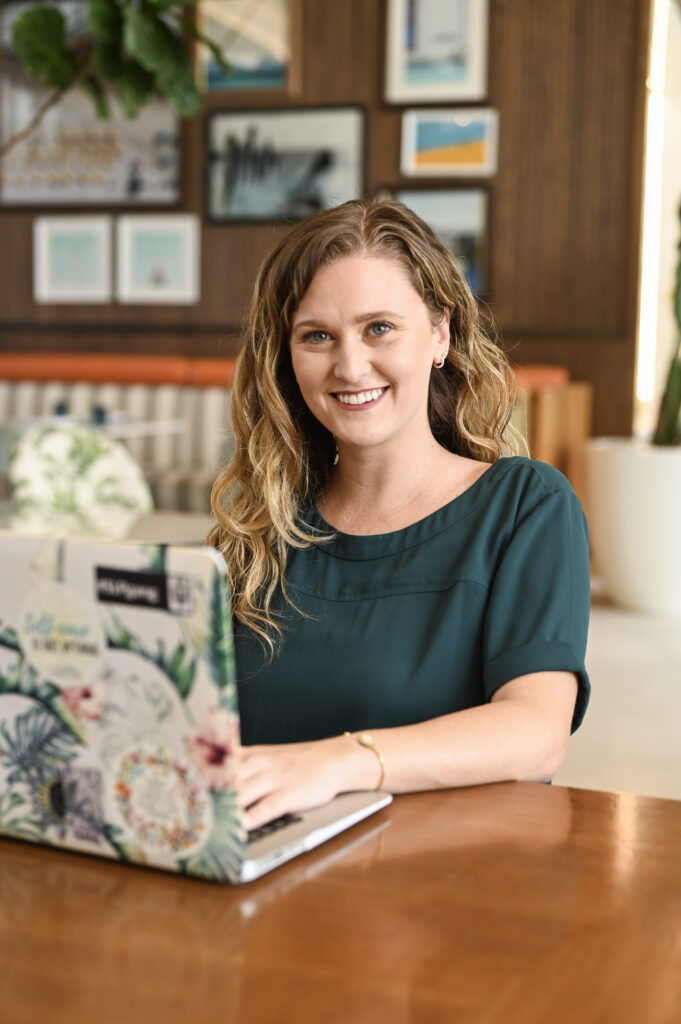 Topics covered on advocating for trauma-informed care
The traumatic event that changed her
Tools and strategies to help manage your trauma
Helpful tips for those struggling with life transitions
What trauma-informed care is and how you can get started with it
What does it mean to be trauma-informed as a rehab professional?
Why she needed to make this career shift and what helped her to do so
Who would be a good fit to be a program specialist?
Resources and links mentioned in this episode
Join the Rehab Rebels Tribe!
Subscribe for a FREE private Facebook group, monthly progress updates with guest schedules, actionable content, and
a bonus of Top 25 Alternative Careers for Rehab Professionals.
Highlight questions from the episode
What is trauma-informed care?
It is not a prescriptive therapy technique, it is a mindset shift. It is changing what's wrong with that person to what happened to that person. There are things we can do about it (coping strategies).
The pillars of trauma-informed care are ensuring that we provide safety choice collaboration and mutuality, trust and transparency, empowerment, and understanding of cultural, historical, and gender issues. By evaluating ourselves as Rehab professionals through the pillars of trauma-informed care, we can reduce the risk of producing intentional or unintentional harm.
How to start with trauma-informed care?
As an introduction to this topic and to understand trauma, I would recommend that people read "What happened to you?". This is the question that trauma-informed professionals should ask. After reading that book, I would recommend techniques for Post-traumatic stress disorder (PTSD), such as grounding techniques. These consist of using your different senses to try to distract you from bringing you back to not be distracted, and it works by acknowledging your mind and body. For example, you can use your breathing to make you reflect on your body and mind.
What has helped you go through this whole process or journey?
The dog I got after everything happened, and I trained him as a therapy dog. I wouldn't have left the house that summer after my trauma if not for the dog. He helped me to socialize and meet people. Secondly, the motivation this gave me was to inform others about trauma-informed care. This is my passion and purpose now, something I didn't have before.
And lastly, I continue to go to therapy, even if I am not rock bottom.
What's your day-to-day like?
As someone with ADHD, I think this job is meant for me and that was another reason why I left the school I was not being challenged and was bored with the monotony of every single day. As an SLP program specialist, my day builds itself. Although I am not an administrator, there are things that I can tag in and go from school to school. I have a blank schedule in the morning and then by the end of the day, I am booked with calls from compliance people, the principals, speech pathologists, from parents who are calling me about an issue. I love that and it keeps me motivated.
Related episodes
Reaching Your Full Potential by Reinventing Yourself with Patricia Motus OTR/L, RYT 015
What is Mindfulness and Self Compassion with Jaisa Sulit OT 024
More about Rehab Rebels Podcast
Join Rehab Professionals (OT, OTA, PT, PTA, & SLP) seeking motivation, support, and resources to bridge the gap to alternative careers. Listen to honest and authentic interviews with Rehab Rebel Guests who have deviated from traditional health career paths. Gain insights, new perspectives, and next steps to achieve both a positive career and lifestyle change to your non-traditional career. Or what I like to call, Rebel Careers 🙂
Join the Rehab Rebels Tribe by hitting that subscribe button, join us on Instagram at RehabRebelsPodcast or RehabRebels.org and get ready to change your life and career!
Rate, Review, & Subscribe
If you found this podcast helpful, consider reviewing the show! This helps spread the work and support others just like you!